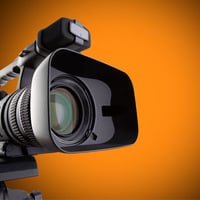 Preparing for hosting your annual conference, or event monthly meetings is a lot of work. In a perfect world, everyone who is invited will attend your event, network and retain all the information you have to deliver. But in reality, many people wont be able to attend your event at all due to time, travel or budget constraints. But this doesn't mean they don't want access to the information you are providing during the meeting or conference. In this blog, we'll discuss how to do a webcast of your on site event that will be a compliment, not an alternative, to your on site event.


How Webcasts Compliment Live Events
A webcast allows you to offer your live event to people who might otherwise be unable to attend for reasons such as a lack of money or time. It also provides you with an opportunity to leverage the work you've put into your live event, and apply it to more marketing channels for a longer period of time.


Webcasts and Your Event Attendees
If you're running a live event with multiple speakers in different rooms, there will always be attendees who have to make a choice because they can't be in two rooms at once. Webcasting the event gives you easy access to a recording you can give (or sell) to interested attendees, which ultimately maximizes the value of the event.


Webcasts and Non-Attendees
As we've already discussed, just because someone cannot attend your event, doesn't mean that they don't want the information you have to share. Offering a webcast is a great way to stay connected to those people who were absent due to various circumstances. After all, they are still prospective clients for your next event.
When handled properly, webcasting can also be a great revenue stream for you. As webcasting misses out on many of the networking benefits of being at a live event, the risk of cannibalizing your attendee numbers is minimal.


Attendance Rate Averages
There is a lot of variation in attendance rates depending on the topic and industry, but as a good rule of thumb, you can assume that only 40-90% of registrants will actually attend your webcast.
How do you get attendance to the higher end of that range? While there are no guarantees, there are a few tactics to help push your online attendance rate up:
Take questions in advance: people will often be motivated to attend the webcast if it means they can expect their questions to be answered. People who submit a question but are unable to attend will also be more likely to catch a recording of the webcast. If you want some tips on organizing your timeline,

we have a guide on preparing your webcast checklist and timeline for you

.


Emphasize participation from the viewers: all too often, webcast viewers are deemed as second class participants when compared to attendees at the live event. Alternating questions from the webcast viewers and the live audience allows you to draw people from both audiences into the discussion. As a bonus, this also gives you two different groups to draw questions from, helping provide you with a wide variety of material for your question and answer period.


Set goals for the webcast: this can help both a live event and the webcast. A clear set of goals for the webcast provides a compelling reason for attendees to not miss the event.


Never stop marketing: your marketing plan for a webcast shouldn't end after someone signs up; you need to keep your event top-of-mind in a world that is competing for your viewer's interest. Live event attendees make a physical commitment to attend your event, but the convenience aspect of webcasts can cut both ways if you don't have a marketing plan that continues to keep in touch with registrants.
Parts of this blog were taken from our whitepaper, Lights Camera Webcast. If youre interested in learning more about the benefits of webcasting, check out the full blog here.