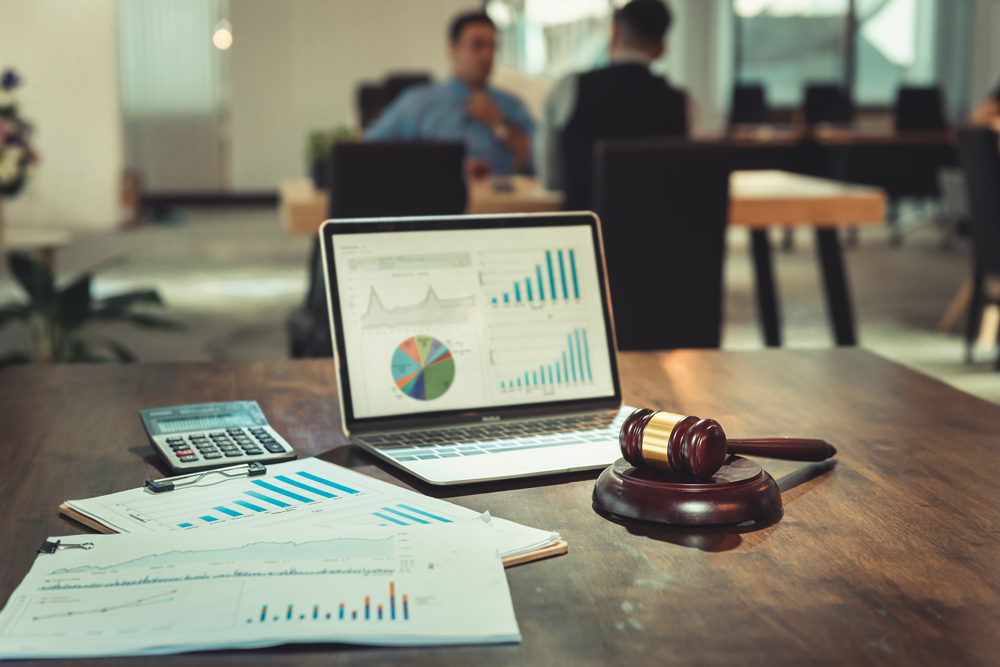 The latest Bloomberg Law & Legal Marketing Association study reveals that 62 percent of law firms are increasing their focus on marketing and business development (you can access the report here). This is obviously music to the ears of legal marketers. But law firms and attorneys without an established marketing department will need to be giving careful consideration to how they are going to keep up if their goals are to generate more leads, grow revenue and retain clients.
Creating a data-driven legal marketing strategy is critical to these efforts. But even piecing together such a strategy can be a daunting task, particularly with the rapid changes occurring across the marketing and advertising landscape. What trends are actually worth pursuing? What marketing tactics are actually contributing to lead gen, sales and client retention?
This post sets out to answer these questions. Below you'll find six legal marketing trends that are actually working for attorneys and firms. When building out your next marketing plan, we recommend incorporating a few of these tactics!


1. Optimization for Local Searches
Over the last few years, there's been a significant increase in "lawyer near me" online searches across the United States. (In fact, you can see how the relative number of searches has changed over time in this Google Trends graph). Consequently, it's more important than ever before that your firm or practice website is adhering to local SEO best practices.
How do you optimize for local searches, you ask?
For starters, you need to ensure the name of your firm or practice, the company address and the phone number (or NAP for short) are consistent across all of your website pages (in the header or footer, on the contact page, and so on). Google also recommends implementing structured data markup for your company's address information, which is explained here. This essentially ensures Google is able to extract just the right information to display on listings. Feel free to pass the link on to your website developer or marketing agency for help.
Moreover, if you're operating or marketing an independent practice that focuses on serving clients in a specific community, state or region, it's a good idea to optimize your home page and contact page titles with a term that references the area. For example, a Houston-based practice that serves the Greater Houston Area could leverage a home page title like "ABC & XYZ Associates | Leading Houston Law Firm". While implementing these types of on-page optimization techniques isn't quite as impactful as it used to be in terms of general SEO, it certainly can help you get noticed and easily identified online by local searchers.
Of course, not all local SEO has to do with your website. If you don't have a Google My Business account, create one and take the necessary steps to verify it—and ensure your Google Maps info is accurate. If your service territory goes beyond the city in which your business is actually located, you can designate service areas in Google My Business so that your site will show up in local map search results. Additionally, you may also want to sign up for Apple Maps, as well as a Microsoft account, and similarly verify your company's listings on Bing Places for Business and Bing Maps. Again, it's super important that your NAP is consistent (as these tools will penalize businesses with NAP inconsistencies when it comes to rankings). If you are concerned about this issue, Moz Local offers a free search tool that quickly helps you find all of your business listings online and determine whether or not they are correct and accessible.


2. Paid Search and Retargeting
Paid search marketing is definitely trending in the legal world. Keywords and phrases that revolve around legal services have some of the highest cost-per-click values among all Google ads on the search network. In fact, both "lawyer" and "attorney" are in the top 10 most expensive keywords on both Google and Bing (see this updated infographic from WordStream for more details).
However, don't let those intimidating figures stop you. While the legal industry is among the most competitive paid search markets, PPC is still a very lucrative customer acquisition strategy for firms and practices that do it effectively. The legal industry category boasts the second highest PPC conversion rates, behind only dating / personal ads (interesting…)—so how can you make the most of this channel? With CPCs for relevant terms on the rise year after year, it's important that you are doing the right things to get served up more often for the keywords you are "bidding" on.
One of these best practices is linking your ads to content on your website that provides a message match between the ad and the headline copy on the page. Visitor-to-lead conversion rates are going to be much higher if those prospects who click on your ad can easily make the connection between what value proposition intrigued them and what you actually offer. It's also critical that you have several points of conversion available on the ad's landing page, corresponding to each stage of the buying cycle. For instance, your firm could have a newsletter signup for prospects just dipping their toes into the search process, a downloadable guide for those actively seeking legal advice, and a contact form for people who are "sales-ready" and making a decision in the near future.
What's more, if Google is able to crawl your site and understand that the content is of good quality, there's a better chance your organization will be rewarded with a higher Quality Score—which ultimately reduces how much you need to bid in order to obtain paid traffic.
That being said, there are other forms of paid advertising that are typically MUCH more affordable. Retargeting is one of these options. Although retargeting doesn't provide a source of new traffic, previous website visitors who are retargeted with display ads are 70% more likely to convert on your site after the original visit. Here's how it works in a nutshell…
Google (and Bing, Facebook, etc.) will tag a visitor who comes to your website and continue to show them your firm or practice's ads for a period of time on other websites. This is particularly helpful because many potential clients research multiple solutions before they make a final decision. Retargeting keeps your business top-of-mind when they're finally ready to buy. Note: if you already know your clientele is active on Facebook, you'll want to check out this in-depth guide on Facebook Retargeting by Uhuru Network.


3. Profes
sional Thought Leadership Videos
If you are looking for an effective way to differentiate yourself from other law firms that are perceived to be impersonal, creating thought leadership videos is the way to go. Not only does video content appeal to the search engines, video marketing helps organizations build trust and credibility with their audience. In fact, 54% of people want to see more video content!
With respect to video trends in the legal industry, firms with video incorporated into their websites see a 41% increase in prospective clients visiting their site. That's a lot of potential new revenue! But it's also important to note that 62% of consumers say poor-quality videos not only make them bounce away from a site but also leave them with a negative impression of the firm.
So what's the moral of the story here? Invest in creating professional videos—or, at the very least, professional equipment. While the initial costs may be a tad pricy, depending on the vendor you use, the ROI is worth it.
Leveraging video on landing pages can lead to 80% more visitor-to-lead conversions. Simply introducing yourself with a video can help you generate 127% more email inquiries. And using the word "video" in an email subject line increases open rates, decreases unsubscribe rates, and typically boosts click-through rates by 200-300%!


4. Events
The aforementioned Bloomberg and LMA study highlights results supporting that today's attorneys and legal marketing professionals still consider firm-hosted events and client meetings to be the most effective tactics for developing new business. While a professional online presence is an absolute must-have in our digital world, in-person interaction remains a critical component of legal marketing.
If you do happen to be a marketer in this industry, it's also good to know that 27% of attorneys would prefer to see more events planned by their legal marketing team! While this event hosting "trend" isn't exactly new, its demand is still trending upwards.
Specifically, hosting and attending more industry events with your target clients in mind is a quick way to ramp up business development efforts. Before committing to an event, make sure that the right attorneys or partners from your firm are able to attend these targeted events, so they can network and have more face-to-face time with target accounts and key clients.
To make the most of event marketing, attorneys and other in-house participants should be briefed with as much information as possible about the goals of the event, who is attending, and what company-wide messages are important to convey. The more intel they have, the better. And from a lead conversion standpoint, providing free resources to attendees in exchange for their contact information (either by leveraging a form displayed on a tablet, or a downloadable custom QR codes) can help you build your database up with new qualified prospects.
Seamlessly take any in-person event virtual with BeaconLive. Offer Continuing Education Credits for participation in virtual events.
5. Strategic Content Clusters
You've likely read this statistic before, but it's true and worth reiterating: 96% of people looking for legal advice begin their process with an online search. That's why consistently producing and publishing helpful content is so important (for instance, a regularly updated blog, FAQ page or knowledge base). From increasing traffic and lead gen to demonstrating thought leadership, content creation has numerous benefits that make it a necessary piece of the online marketing puzzle. But that's nothing particularly new or groundbreaking, right?
What you might not know is that the structure you use to organize your website content actually matters more than it once did.
A relatively new SEO strategy tied heavily to content marketing—pioneered by marketing & sales solution provider HubSpot—involves creating "topic clusters" that link to and from a piece of "pillar content." The pillar, which is meant to provide a high-level (but comprehensive) overview about a subject in which your organization has expertise, should be easily accessible from the website navigation. And the content deemed to be part of the cluster should not link to content that doesn't have to do with the topic.
The idea behind this methodology is that it provides a better user experience to content consumers, and also makes your website easier to navigate for both visitors and search engines.
Google wants to serve up the best answer to someone's search inquiry. So if you can create a definitive and intuitive (and ungated!) guide to a particular legal industry topic, you are going to be much more likely to rank higher in organic search results. You may even steal a "position zero" spot, should your content be formatted correctly for featured snippets!
If you already have a lot of content published, it may just require your marketing team to conduct a content audit, reorganize what is performing, and getting rid of the cruft that's actually hurting your web presence. If you don't have a lot of content out there, try working on a pillar first and then creating the supporting cluster pieces. Either way, it's just important to give some thought to the question: what is it that you want your law firm or legal practice to be known for? And build out your strategy from there.


6. Chatbots
Did you know that, according to Clio, 25% of legal professionals are interrupted more than 10 times per day? And according to the Bloomberg & LMA study referenced at the beginning of this article, 62% of legal marketing and business development professionals and 83% of attorneys say their biggest obstacle to getting strategic marketing programs off the ground is a lack of time.
But there is one solution that we are starting to see pop up (quite literally) across the legal marketing industry that helps combat these problems. Enter… chatbots.
If you catch yourself daydreaming about automating parts of your firm's marketing and sales funnel—like qualifying leads, answering common questions, and setting up consultations—building a bot may be the right scratch for your itch. In fact, research suggests that 90% of the most frequently asked questions posed by attorney website visitors can be sufficiently answered by a chatbot. So if you'd like to free up some time used up by mundane repetitive tasks—and focus more on client services and prospecting—a bot can do a lot of the work for you!
Even on weekends when you and/or your team are out of the office, a chatbot can be available 24/7 to gather preliminary information from a website visitor about their legal needs, and even present the option to book a meeting through a tool that integrates with your calendar. If this topic intrigues you, the American Bar Association has published a thoughtful article that elaborates on why the use of bots in the legal industry is catching fire.

Legal marketing is quickly evolving. While word-of-mouth used to be a clear top source of new business, times have changed—and the trends discussed in this post are now heavily influencing the way law firm leads are generated, nurtured and ultimately converted into happy paying customers.
If you found this article inspiring, you can also find four more legal marketing tactics worth investigating in our post: The Legal Marketing Tactics You Haven't Tried Yet. Any other trends on the rise or marketing best practices that you'd like to highlight? Leave us a message in the comments! We'd love to hear from you.
---