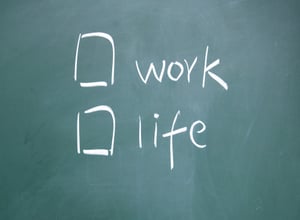 Gone are the days when training your employees was restricted to a geographical location and a limited time frame. The rise of webinars and webcasting events has allowed us to take control of our employee's
learning experience
, giving us the freedom and flexibility to work around their schedules. This newfound convenience helps companies provide their employees a better work life balance and a more satisfying work culture.
Before webinars, we had to rely on the availability of our thought leaders to provide employees with the proper training that their jobs require. This type of responsibility puts a lot of stress and workload onto their current duties --especially if they have to do it every so often at a company where there's a lot of employee turnover. The last thing you want to do is make your leaders feel burnt out. However when trainers
utilize webinars
to educate new employees and help update the skills and knowledge of current ones, their time is used more effectively. They can create a webcasting series that delivers important trainings and make it available in a central library employees can access at any given time.
Your trainers won't be the only ones benefiting from the flexibility that webinars provide, your other employees will also appreciate the
convenience of attending the webinar
or webcasting training at a time that doesn't interfere with their everyday duties: just because employees need to update their skills and knowledge or start training for a new opportunity within the company, doesn't mean that they have the time to drop what they're working on and accommodate their trainer's schedule.
Providing your employees with
a convenient option for learning
is important to everyone involved because we all have other responsibilities and families we want to tend to and working for an employer that doesn't help us prioritize our lives will result in faster turnover. Employers should constantly be taking a pulse of their work culture and research the latest technologies they can adopt to increase workplace satisfaction, such as a webinar series.
Learn why "Using eLearning to reduce costs & increase information retention rates" is becoming more increasingly common among the business world.