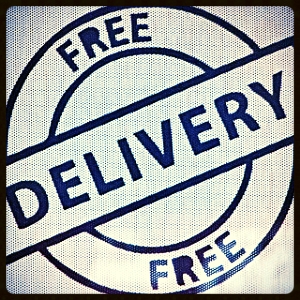 Content has become king when it comes to attaining and retaining customers – but why? According to Nielson, 60% of consumers still trust TV, magazine, and newspaper ads and think highly of brand sponsorships. So, why is content marketing essential to your marketing mix? Nielsen also reports 84% of people trust word-of-mouth recommendations from people they know. When a customer has a good experience with a company – which often hinges on getting the content he needs, when and how he needs it – he will likely recommend the company to others. Furthermore, content-focused marketing drives three times the sales of digital advertising and reduce cost per lead by 80% in the first five months (Kapost).
It's clear that client retention is largely driven by quality content, so how can this be effectively delivered? While the types of content and the channels through which it's shared will vary, it must be relevant and convenient for your audience to find, access, and digest. When developing content to attract potential customers, there are three types of content that should be used to move customers through the buyer's journey:
Awareness-Building Content
This establishes your company as an industry expert and demonstrates that you're engaged and a knowledgeable resource in your field. Not specifically touting your company, products, or services positions your company as a reliable source of information. Provide content that shows that you're in the know, period.
Educational Content
This type of content addresses your audience's pain points and provides answers to problems that your products or solutions can solve. This is where you can get closer to talking about your products and services. The key is to offer smart, relevant solutions to people's problems so that your product makes sense in the circumstance.
For inspiration on how to deliver engaging content, check out these 10 slide decks we're loving right now.
Conversion Content
This is technically the sales pitch, but you still have to offer value. Creating compelling offers like white papers, guides, and trials – and including a clear call to action – won't annoy potential customers. Instead, they'll feel like you've got their best interest in mind. According to Kapost, website conversion rate is nearly 6 times higher for content marketing adopters than non-adopters (2.9% vs 0.5%).
Once you've acquired a customer, you'll need a constant supply of useful, valuable content that will help ensure the long-term customer experience is a good one. This will also increase your ROI, since, according to Kapost, content marketing produces 3 times more leads per dollar than traditional marketing. Existing customers are looking for content that helps them gain the most value from their investments – like user tips, self-help troubleshooting FAQs, or educational information that helps them effectively address related issues. Deliver the kind of content that your customers appreciate, which, in turn, makes them fans of your brand. Understanding how to deliver good content to clients is the key to increasing returns.
---