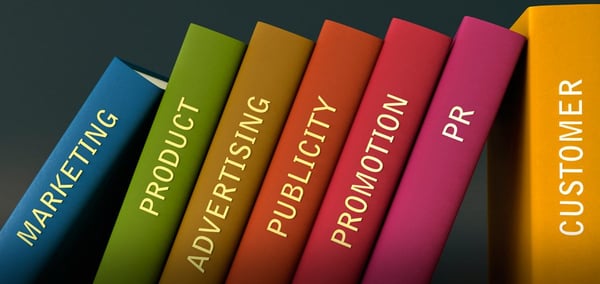 The first part of reaching the higher ground of being a sophisticated marketing is to aim higher. Up until now, your goals might have included sales and product demos, or you might have drifted into education and training.

Webinars have likely been a sideshow to your marketing strategy. They are one of many tools used when you have the available resources. Moving up to a higher level of sophisticated marketing requires you to build webinars into the foundation of your marketing plans.

Big Marketing Goals Can Lead to Big Business Results
This integration starts with high level goals. One of the most common goals is based on the Pareto Principle, also known as the 80-20 rule. Within marketing, the application of the 80-20 theory means that approximately 80% of your revenues come from approximately 20% of your clients.

One of the most productive ways to use webinars is to try and move more people into that higher revenue client category. This requires you to analyze your customer database and client behavior, and then create a portrait of your higher revenue clients. These portraits, or personas, will differ for each company, but we'll outline what we mean with an example.


Case Study: How HighEnd Graphics used market research to develop a webinar training series

HighEnd Graphics is a company that licenses graphic design software. Through customer surveys, they have discovered that their most profitable clients use their software at least once per week. By comparison, their clients who don't renew after one year often cite the complication of the software as a reason they chose not to renew.

After identifying this opportunity, HighEnd initiated a complimentary training webinar series. Small groups of individuals were offered interactive and highly customized training sessions that helped introduce them to the benefits of the software and how it could be useful in their day-to-day marketing work. Participants in the training reported an increased level of comfort with the software and increased frequency of use.
In this example, HighEnd used their marketing research to define a need for highly customized training sessions for small groups. Without the marketing data, an investment in such training sessions might appear reckless or unlikely to generate a positive return on investment. However, with the marketing data that HighEnd collected, they were able to use their training sessions to meet their marketing goals of revenue per client and to reduce the number of people who didn't renew after one year.


Ideally, you aren't just trying to host a basic webinar, you're trying to provide a memorable experience that has value for your attendees - and achieve a few of your marketing goals in the bargain. What sorts of higher-value goals can you target in your company, and how can webinars help you to achieve them?
Interested in learning about how you can implement webinars into your marketing plan? Check out our white paper, The Savvy Marketers Guide to Webinars, to learn how to reach your marketing goals with webinars.