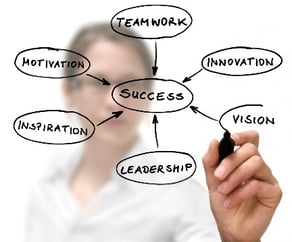 Associations must provide substantial new knowledge and content year after year in order to remain relevant and innovative in their industry. However, because gathering so much new information is a challenge itself, associations look to association management firms for help in planning and executing the meetings and conferences they deliver to their members each year. But who do they (the association management firms) look to when their client requires certain technological capabilities they can't deliver themselves? In an industry where efficiency matters, it's important to have reliable vendor partners you don't have to waste time managing.
Typically, association management firms (AMF) are well equipped to fulfill all the needs and requirements the (association) client expects for a succesful event --though, most of those requirements tend to focus more on the pre-event details; event invitations, hotel accomodations, the event's agenda, etc. But most recently, associations have discovered the number of benefits there are to capturing and broadcasting their professional association meetings and conferences online. Leading them to require AMF's to have the ability to organize and deliver the technological components necessary to make it happen.
As an association management firm, you may have a lot of different skills and strengths --but webcasting is typically not one of them.
It may not seem important to own this ability (webcasting) and you're right: there are a number of vendors you can hire for your client to get the job done. But finding someone who can get the job done and finding someone who can deliver professional webcasting for associations while holding up to your AMF's standards are two different things. This explains the importance of partnerships; finding someone whom you deem so trustworthy you want to work with again.
Wouldn't it be great if you had a "go-to" vendor whenever your client asked for webcasting capabilities? This would eliminate the time and work it takes to find a new vendor each time the occasion arises. When our clients ask us to capture and broadcast their conference or meeting we work with them before, during, and after the event to provide a full service experience they can rely on time after time.
As a full service virtual events provider, we have the benefit of drawing on the experiences of several videographers, account managers, event moderators (and more) to provide you --and your client-- with the experience all paying association members deserve. Partnering with a full service webcasting company like us, means your AMF has one less vendor to worry about and more time to focus on doing what it does best --event planning.