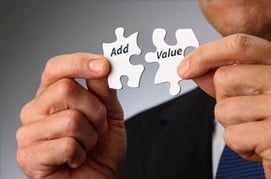 Belonging to a reputable association is without a doubt one of the most resourceful and strategic career moves one can make; the access to industry knowledge and networking opportunities are endless. However, the way people discover new information is changing; technological advancements are motivating professionals to achieve career goals on their own --causing membership enrollment to go down and networking events to fall short.
One way associations can tackle this issue and increase the value of their membership package, is by adding webinars to their list of association benefits. Not sure how webinars can help? Here's three reasons webinars add value to your association benefits package:

1. Trade-shows and annual meetings are part of the many reason why members seek out associations in the first place. However, not all members have the time or budget to attend every meeting or conference your organization delivers. Thus, it's important to still be able to provide all of your members with equal access to your content --whether they were present or not. Providing post-event webinars can do just that for the members who were unable to attend, while giving those who attended the opportunity to refresh their newly gained knowledge.

2. Webinars can be planned and executed in less than two months --even less if you have an industry expert at your disposal. This means you don't have to wait 6 months or up to a year to show your members why their investment in your organization is worth their while. Instead, you can position your association as their go-to resource, year-round.

3. Online webinars give you the option to make your online event available to anyone with an internet access, including non-members for a small fee. This can help you bring new profits while giving non-members the ability to try out your benefits before committing to a full membership, giving them more reasons to trust you.

No matter how successful your association may be, the ability to share information faster and across different channels is crucial to preserving your competitive edge. Learn how BeaconLive can maximize your association benefits through our webcasting services: 8 Reasons Associations Need Webcasting.